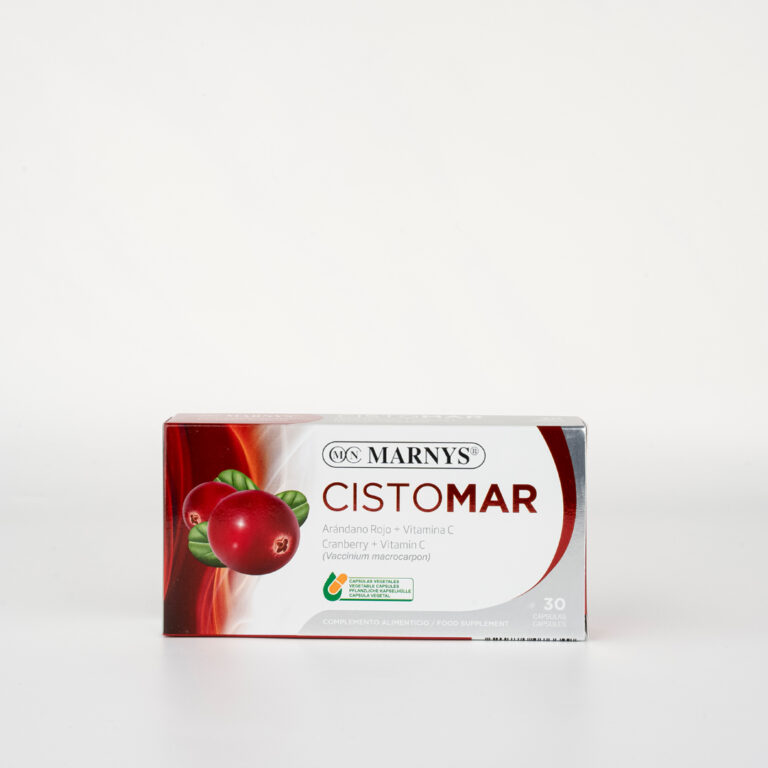 Effective formula for your urinary health
MARNYS® Cistomar is a food supplement for urinary health presented in two formats: MARNYS® Cistomar liquid and MARNYS® Cistomar capsules.
The combined action of the ingredients in MARNYS® Cistomar (cranberry, fructooligosaccharides and vitamin C) contributes significantly to the urinary tract health.
Cranberry is useful for urinary tract health both in adult women and men due to the effect preventing bacteria from adhering.
MARNYS® CISTOMAR food supplement is made with a formula of Cranberry concentrate (Vaccinium macrocarpon), fructooligosaccharides and Vitamin C.
MARNYS® Cistomar is recommended for:
For people who suffer from episodes in the urinary tract that quickly and intensely occur. In these cases MARNYS® Cistomar liquid format is advisable.
For individuals who seek reducing the number of such episodes in the urinary tract, MARNYS® Cistomar capsule format is of choice.
MARNYS® Cistomar contains the following beneficial ingredients:
Cranberry has been shown to inhibit the adhesion of E. coli bacteria to the bladder walls by more than 67%. Similarly, in various studies, the use of cranberry has shown to be useful in cases of cystitis (Di Martino et al, 2006; Wing et al, 2008; Maki et al, 2016).
Fructooligosaccharides (minimum 90% inulin), just as cranberry, have been shown to interfere with the adhesion of various microbes on the cell walls of the urinary tract (Suárez, 2013; Shoaf-Sweeney et al, 2009).
Vitamin C contributes to enhancing the immune response and to the antioxidant protection.
MARNYS® Cistomar is suitable for vegans.
URINARY TRACT
DOUBLE FORMULATION
Cranberry concentrate (Vaccinium macrocarpon) (500 mg), fructooligosaccharides (155 mg), Vitamin C (30 mg).
Take two capsules before breakfast for at least 30 days.
30 vegetable capsules