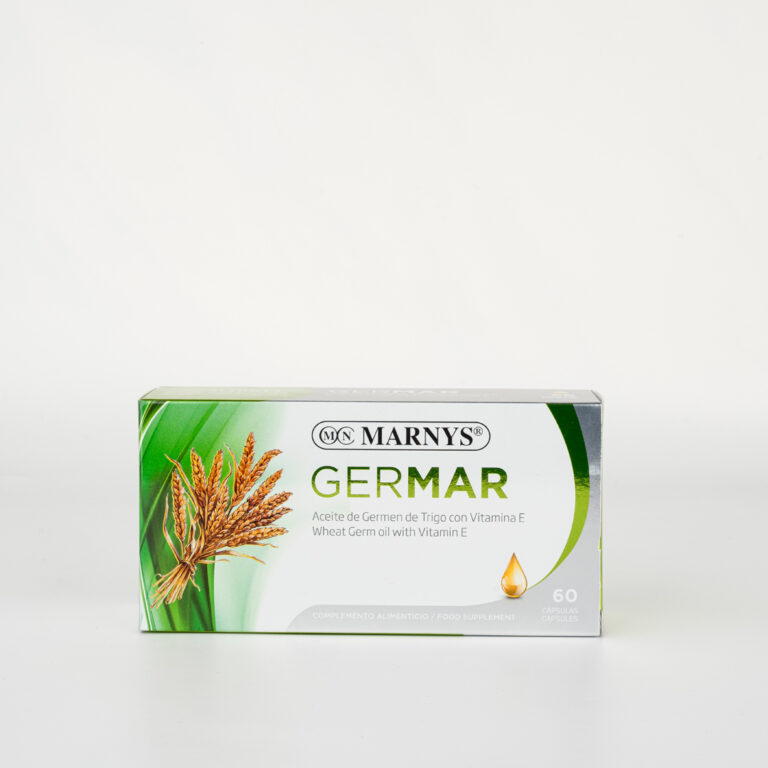 Are your hair and skin suffering?
Are your hair and skin suffering? Wheat germ oil extracted by cold-pressing with vitamin E.
MARNYS® GERMAR softgels contain Wheat Germ Oil extracted by cold-pressing to maintain all of its properties.
Two GERMAR softgels contain 2.5 mg natural vitamin E, which helps protect cells against oxidative stress.
Rich in unsaturated fatty acids: Omega 6, with a minimum of 50% linoleic acid, an essential fatty acid not produced by the body, and a minimum of 12% Omega 9 (oleic acid).
Oil in capsules for longer storage life and more practical dosage.
Value pack.
Ingredients per two capsules: Wheat germ oil (1000 mg), vitamin E (2.5 mg - 21% RDA).
Wheat germ oil and vitamin E.
Capsule shell: gelatin, glycerin and water.
ALLERGENS: Contains gluten
60 capsules
Do not exceed the recommended dose.