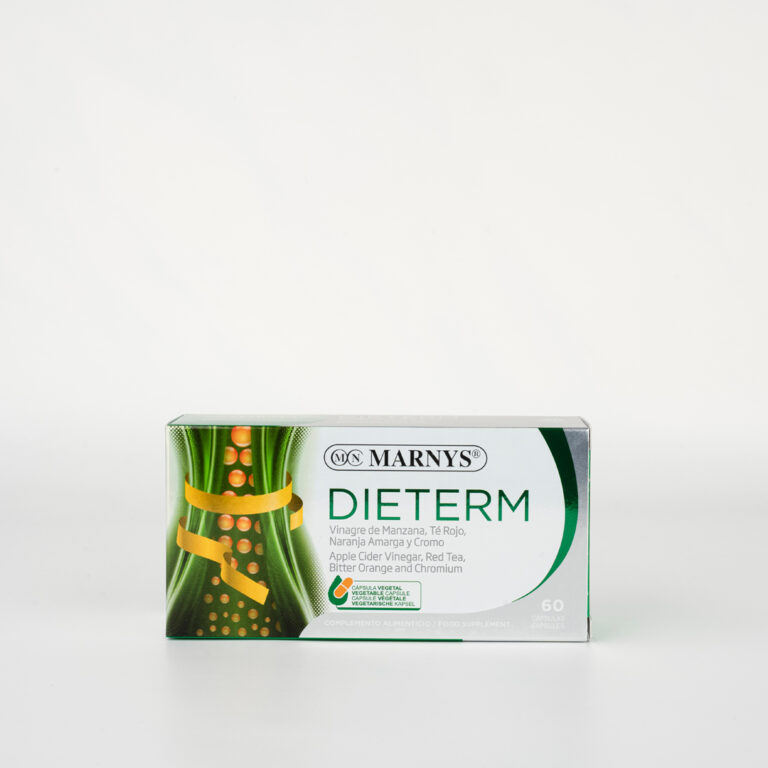 For a great shape
For a great shape. Blend of plants and chromium in capsules that help your metabolism*.
MARNYS® DIETERM capsules combine the benefits of Red Tea, Apple Vinegar, Bitter Orange (Citrus Aurantium) and Chromium.
Red Tea contains a high amount of caffeine and polysaccharides. Bitter orange is believed to a be a low-cost antioxidant.
Apple Vinegar is made by fermenting sugars from apple juice or cider.
Chromium helps maintain normal blood sugar levels and normal macronutrient metabolism.
Apple vinegar, red tea, Citrus aurantium and chromium
Take one capsule a day, preferably before main meal.
60 capsules
Do not exceed the recommended dose.