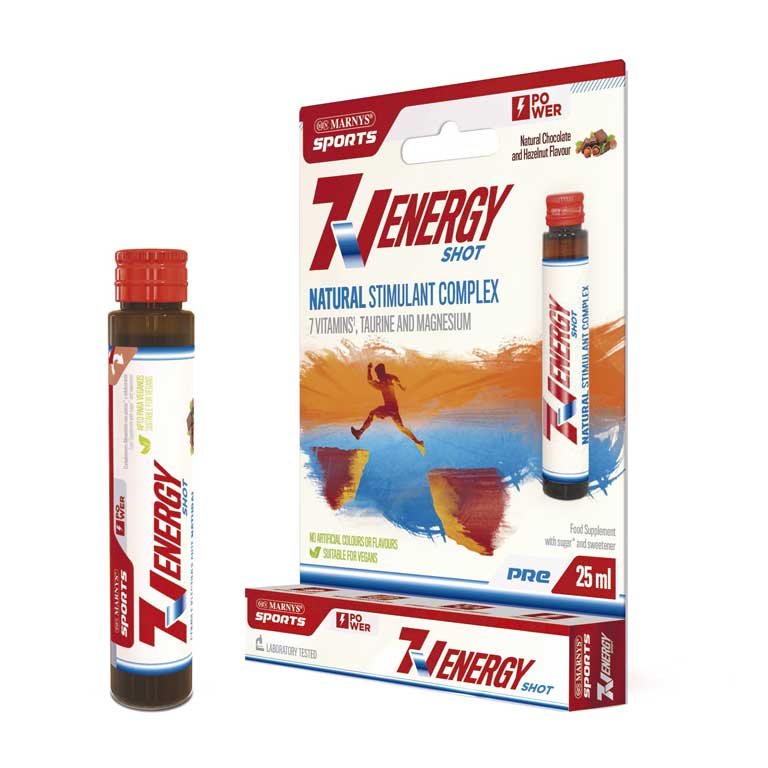 Power Up!
Stimulant complex with natural caffeine and 7 vitamins from group B for top physical performance, concentration and alertness
Top performance and mental focusing in just one shot thanks to the exclusive formulation of stimulant and vitamin complexes of 7V ENERGY SHOT.
MAIN ACTIONS AND BENEFITS
Psychomotor capacity and physical performance.
Relieves tiredness and fatigue due to the action of the complex based on 7 vitamins from group B (B2, B3, B5, B6, B7, B9, B12).
Promotes the stimulation of the central nervous system, contributing to increasing alertness and concentration.
Maintains the glycaemic level by providing a constant source of energy.

NATURAL CAFFEINE

MENTAL FOCUSING

B-COMPLEX

STIMULANT COMPLEX

SUITABLE FOR VEGANS
Take 1 vial (25 ml) a day for maximum energy. Do not exceed 1 vial a day (200 mg caffeine).
Shake well before using. Contains caffeine. Not recommended for children or pregnant women.
1 vial x 25 ml